#TejTalks by Tej Kohli
#TejTalks is a universe of content authored and posted by technologist and investor Tej Kohli about subjects that he is interested in and passionate about. 
Tej Kohli regularly contributes #TejTalks blogs to a variety of platforms including CityAM, The World Economic Forum, The Motley Fool, Medium, Ghost and Project Syndicate. He also posts on social media as @MrTejKohli. The Tej Kohli #TejTalks website provides a single source of content aggregation for all of these #TejTalks blogs and organises them amongst relevant additional information, news and resources from highly reputable sources.
Subject categories that can be explored on tejkohli.co.uk include AI, robotics, bionics, eSports, entrepreneurship, stock market investing, cryptocurrency, leadership, real estate, biotechnology, blindness and poverty.
ABOUT TEJ KOHLI
Latest News About Tej Kohli
FEATURED STORIES
Top Stories by Tej Kohli
Categories
Browse Stories by Categories
Connect WITH TEJ KOHLI
Stay in the Loop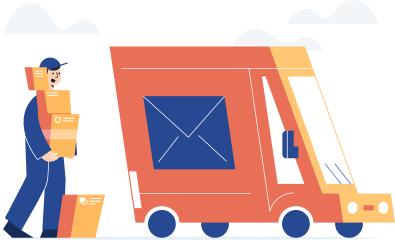 TEJ KOHLI NETWORK
Discover Tej Kohli's work
ENTREPRENEURSHIP
Latest Entrepreneurship Stories by Tej Kohli
ARTIFICIAL INTELLIGENCE
Latest Artificial Intelligence Stories by Tej Kohli
e-Sports
Latest eSports Stories by Tej Kohli
Stock market
Latest Stock Market Stories by Tej Kohli
POVERTY
Latest Poverty Stories by Tej Kohli
LEADERSHIP
Latest Leadership Stories by Tej Kohli
REAL ESTATE
Latest Real Estate Stories by Tej Kohli
Mission & PURPOSE
Why #TejTalks
The purpose of #TejTalks is to create a single online resource of aggregated content that is built around subjects which are important to technologist and investor Tej Kohli. Inspired by GatesNotes.com, the #TejTalks mission is to one day enable individuals and institutions to perform a 'deep dive' into our chosen topics and to become immersed in a diverse range of opinions and insights from many different thinkers from a variety of perspectives.
Tej Kohli may have provided the nucleus of content around which #TejTalks was first launched, but the long-term purpose of #TejTalks is to celebrate diversity in opinion and to give a platform to different thinkers and voices. #TejTalks particularly seeks to aggregate and share content from individuals from non-traditional backgrounds and those whose life experiences have been lived outside of normal Western conventions.
We know that positive change stalls when we attempt to postulate an answer without first asking the difficult questions. The purpose of #TejTalks is to enable deep analysis and inflection and to inspire individual actions and changes which can improve not just our own lives, but also the lives of those around us. #TejTalks also explores major challenges and advocates for solutions which might collectively make the world a better place.